Is just reading your emails and other written information getting in the way of your work?
No – reading is part of your work. Learn to do it more efficiently with BrainRead!
How much time would you say you spend reading each day? An hour? Three? In 2012, the Association for Better Reading did a study of office workers in Great Britain, Sweden and Austria. The results: On average, they spend almost 5 hours a day reading. Five hours a day! That's 25 hours a week and over a thousand hours annually.
No wonder that you complain about the flood of information that comes our way and that you're convinced it's getting in the way of your work. You're in very good company: Many knowledge workers complain they can't properly process and absorb the amount of information they are expected to deal with on a regular basis.
Speed Reading with BrainRead
The good news: It's easy to harness your potential and double your reading speed! I'll show you how it's done in my book.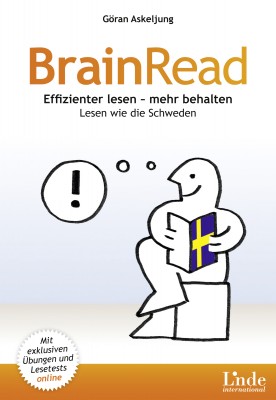 Purchase now: BrainRead – Effective Speed Reading. Reading like the Swedish. Amazon Kindle Edition
175 Pages, $ 10.91